June 08, 2022 3 Minute Read
Home Buying with Bitcoin (Part 1): The Pre-Approval Process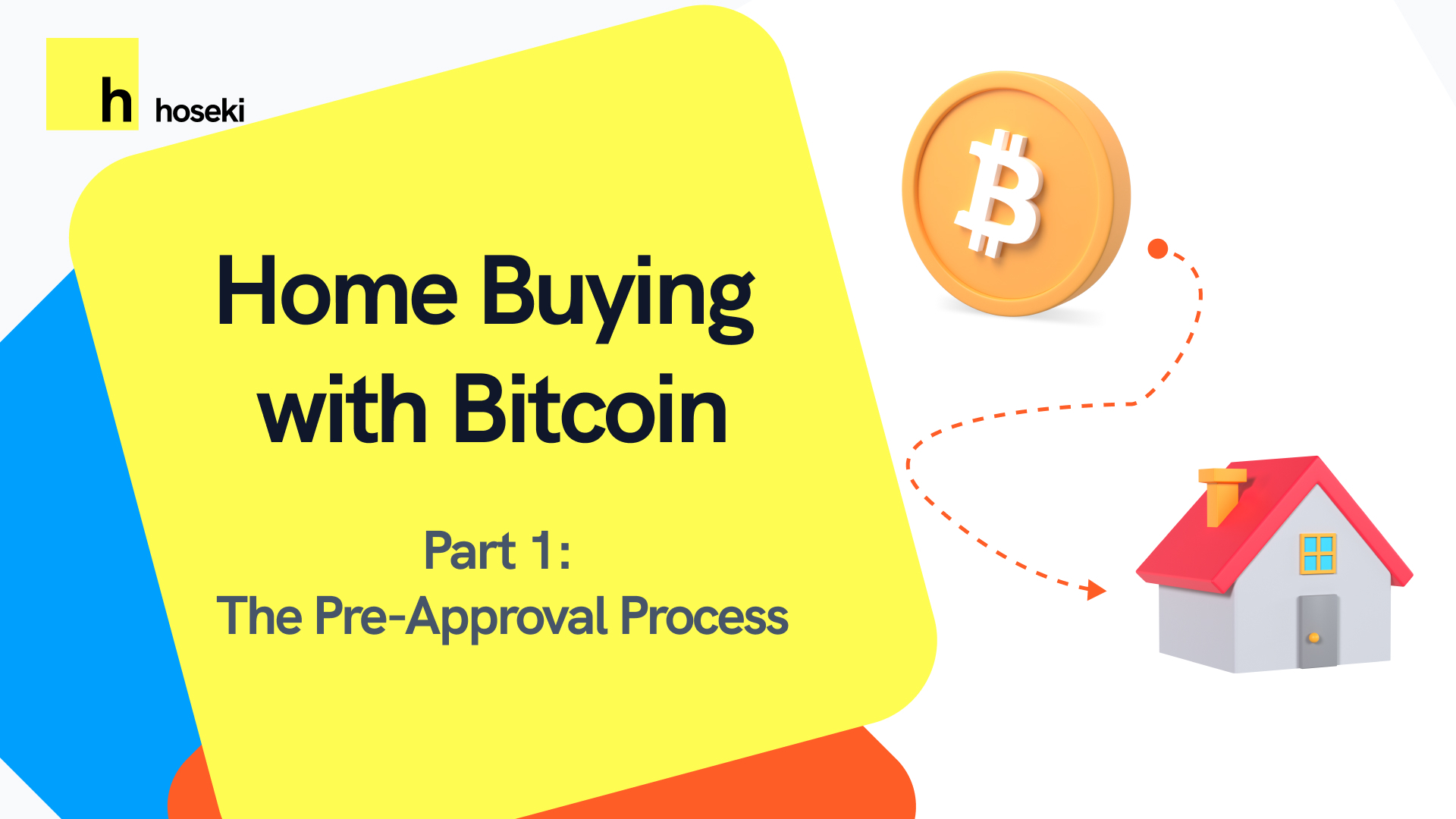 This post is the first in a multi-part series detailing the home buying process for bitcoin investors. The goal for each article is to provide basic information on each step of the homebuying process tailored for the bitcoin community.
Read the rest of the series here:
Buying a home starts with getting pre-approved. Home sellers, real estate agents, and even lenders want to ensure that prospective buyers are qualified before investing too much time or resources working with them on a desired home purchase. Pre-approval is a crucial step in the buying process that can also be daunting, stressful and confusing. This brief guide walks through the various types of pre-approval methods so new buyers who own bitcoin will know what they're getting into and can decide which level is best for their situation.
Level 1: Pre-Qualification
The first and simplest form of pre-approval is most often referred to as a "pre-qualification" (sometimes "pre-qual" for short). Typically this process involves the buyer providing a minimal amount of verbal information to a lender, such as annual income, estimated credit score, desired purchase price and anticipated down payment. While a pre-qual can help get a very rough idea of how much home a buyer can afford to purchase, it does not quite guarantee their approval for a mortgage, and it does not constitute a lender's commitment to lend. Most pre-qual's don't require a credit check or any other supporting documentation. In a seller's market, a pre-qual is typically insufficient for submitting an offer, but they can be quickly and easily completed if a potential buyer is just trying to get an idea of their price range even if they're not quite ready to go through a more involved process.
Level 2: Pre-Approval Letter
The most common method for becoming officially pre-approved by a lender involves obtaining a standard Pre-Approval Letter (PAL). Unlike a pre-qualification, in order to receive an official PAL from a lender, a buyer will have their credit checked and complete a full mortgage application (a.k.a., the 1003). Over the years, pre-approvals have become more sophisticated, and buyers with a straightforward financial profile (i.e. W-2 employment, solid credit, low debt) can often receive an automated PAL without even having to speak with a loan officer. However, if an automated pre-approval isn't available, there's no need to panic. With respect to the application, be warned: the smallest errors or missing information discovered in a financial profile may require additional review before approval is granted. In a stable real estate market, a PAL is typically acceptable for submitting an offer.
Level 3: Pre-Underwritten
A full pre-underwrite is an emerging method of pre-approving a buyer for a mortgage. This is the most involved of the three mentioned in this article, and it requires an interested buyer to not only submit an application and run a credit check. It also requires them to submit all supporting documentation. Buyers who are including their Bitcoin holdings as a part of the mortgage application's asset section, Hoseki can help by generating a consolidated statement that is compliant with standard underwriting requirements. A full pre-underwrite provides all parties, including the buyer, with the assurance that the desired loan will be fulfilled as requested. Submitting a fully pre-underwritten approval letter, which typically constitutes a lender's written commitment, is a great way to put the buyer's best foot forward and make the offer as strong as possible against competitive offers.
Including Bitcoin holdings is a great way to bolster a buyer's overall financial profile and help get approved for a mortgage! Whether a buyer is seeking a pre-qual or they're ready to get fully pre-underwritten, Hoseki empowers bitcoin-owning home buyers to list their Bitcoin assets on a mortgage application with confidence in documenting proof of these assets.
Choosing the right path as a prospective buyer depends on a variety of factors including: the strength of their overall financial profile; where a buyer stands in the home buying process; and how competitive the real estate market is at the time the buyer is looking The higher the level, the more involved the process, which means expect Level 3 to take days (sometimes weeks!), while Level 1 can take minutes. Regardless of which method a buyer selects, obtaining a bonafide pre-approval is the very first step for any prospective home buyer.
Learn more about how to get started with one of our approved Hoseki Partners by visiting hoseki.app or contact us with any questions on next steps!
Back to blog