August 01, 2022 3 Minute Read
Home Buying with Bitcoin (Part 2): Making an Offer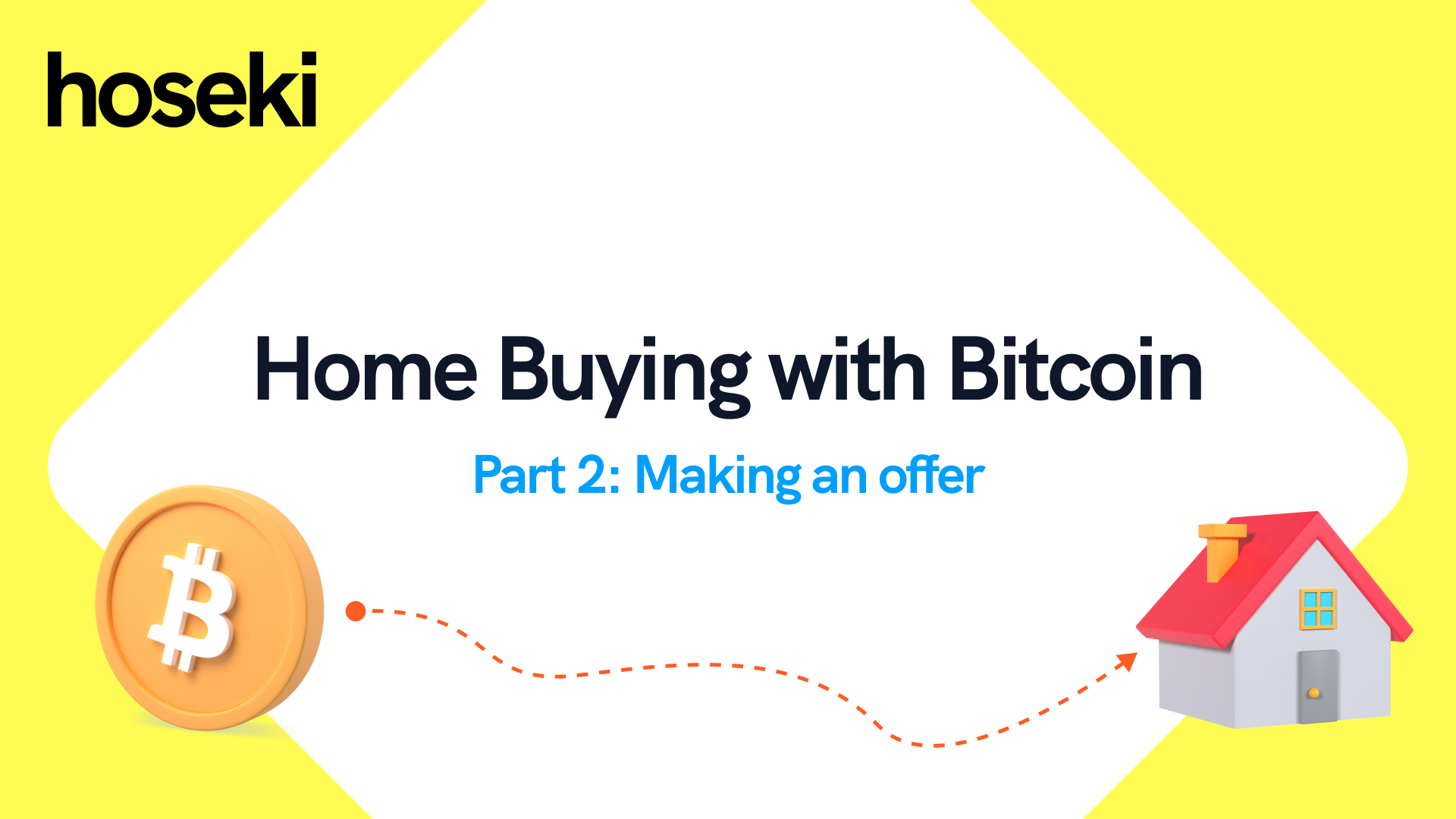 This post is the second in a multi-part series detailing the home buying process for bitcoin investors. The goal for each article is to provide basic information on each step of the homebuying process tailored for the bitcoin community.
Read the rest of the series here:
Once a prospective home buyer has obtained a Pre-Approval Letter (see Part 1:The Pre-Approval Process) or has been fully pre-underwritten, they are ready to make an official offer to purchase a home. This step can be the most intimidating, frustrating and at the same time, the most exhilarating part of the process. This article walks through best practices for making an offer and ways to avoid common pitfalls.
First, a home buyer is typically best served by working with an experienced real estate agent. It's best to obtain a few recommendations from trusted friends and family, and home buyers could even consider interviewing a couple candidates before selecting who to work with. Prospective buyers can also find a list of Bitcoin-friendly brokers in Hoseki after creating a Hoseki account. Sellers often won't take offers seriously if they are not submitted with the help of a qualified agent. Also, buyers in a real estate transaction are traditionally NOT responsible for paying a real estate agent's commission. A buyer's selection for their agent can make all of the difference in not only finding the right home, but also negotiating the best terms as well as understanding the nature of current market dynamics.
Home buyers who are interested in using their Bitcoin to help qualify for a home may be best served by ensuring their selected realtor has at least a basic understanding of how bitcoin works. However, this is not quite as important as ensuring your lender is well versed in bitcoin lending.
In recent years, websites like Zillow and Redfin have become incredibly empowering for prospective home buyers. Indeed, a serious buyer would be wise to do their own research using the available resources by getting a good sense for what their money can buy and regularly monitoring market conditions by setting up alerts in their price range and in the area they are interested in buying. This gives the buyer a powerful head start and allows them to act decisively when the right home hits the market.
The downside of these websites is that they can make buyers overly confident. When it comes time to actually make an offer on a home, buyers might attempt to write an offer on their own or work with a discount realtor who doesn't provide them with the expert guidance for what is likely the largest purchase of their life. This is a critical mistake that can end up being much more expensive in the long run, especially if a seller has professional representation and senses an ill-prepared buyer.
Proper due diligence for a buyer means not only knowing their own purchasing power by obtaining a pre-approval, but it also involves patiently gauging market patterns over a reasonable duration of time Buyers should ask themselves questions like:
How quickly are homes going from "Active" to "Pending"?

How quickly after that are they closing?

How much over or under the asking price did they sell for?

Are sellings increasing or decreasing prices?
Recognizing these patterns will help a buyer identify their true negotiation power and set them up for maximum success when they are ready to pull the trigger.
Once a home that checks all the right boxes for the prospective buyer comes on the market, their next step is to set up a tour or visit the home during an open house. This step also helps the buyer gauge how quickly the home might sell if there are other showings when they tour. Other clues can be uncovered such as how serious and motivated the seller is based on how accommodating they are to the buyer's request to show the home. If the buyer is still interested after the tour, and can truly envision themselves in that home, it's time to instruct your realtor to write an offer.
There's a lot that goes into the offer beyond just the purchase price and many aspects of the negotiation to take into consideration during this step. These concepts will be explored further in the next part of this series!
Back to blog