November 18, 2022
Hoseki Launches Real-Time Proof of Reserves Page for Bitcoin Holders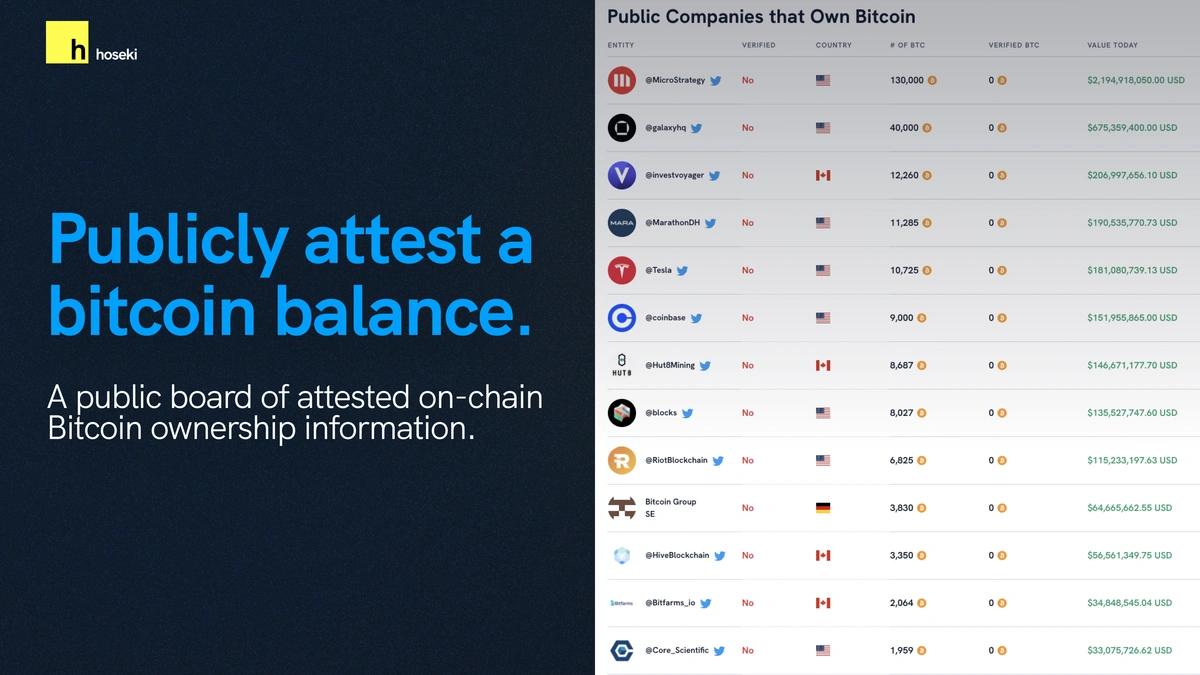 Custodians and any other entities can selectively attest to their bitcoin balances through the real-time Proof of Reserves page hosted by Hoseki.
Hoseki, the world's first public Proof of Reserves platform, is proud to announce the launch of its real-time Proof of Reserves page. With this tool, anyone who owns or controls bitcoin can select to show proof of some or all of their funds in real time by connecting accounts, wallets, or other addresses to Hoseki.
The most recent insolvency crisis has solidified Hoseki's base assumption that transparency is sorely lacking and desperately needed in the digital asset industry. Voluntary, self-selective, self-regulated, and transparent tools are needed to build credibility and protect users. Hoseki is proud to lead the way by slowly raising a permissionless, decentralized, global economy from the ruins left by corrupt, opaque, and centralized legacy financial practices.
Bitcoin is many things to many users. But arguably its most important feature is its audit-ability. Bitcoin is perfectly auditable at both the network (macro)-level and the individual (micro) level. Hoseki is tirelessly working to build the best technology and experiences possible so that Bitcoin investors (both institutional and retail) can enjoy the property rights afforded to them by the Bitcoin protocol.
Hoseki was built for the sole purpose of building the infrastructure required to mature the industry through this native audit-ability starting with a proof-of-funds rails. Today, we are proud to announce the launch of our public attestations board that allows anyone or entity – exchange, nation-state, local municipality, public company, or private company – to publicly attest to their Bitcoin reserves.
Here's how it works:
The interface is simple. Identity is done through twitter authentication and funds are attested through signature verification who's corresponding addresses are watched in perpetuity ensuring that the funds stays locked with the entity disclosing ownership of those funds. No two users can claim the same addresses on the platform ensuring that there is no cross-attestation. Additionally, if a user removes an address or wallet, that address cannot be re-attested for at least 60-days.
Back to blog