September 21, 2022
WATCH: Arming Bitcoiners by Sam Abbassi at Baltic Honeybadger 2022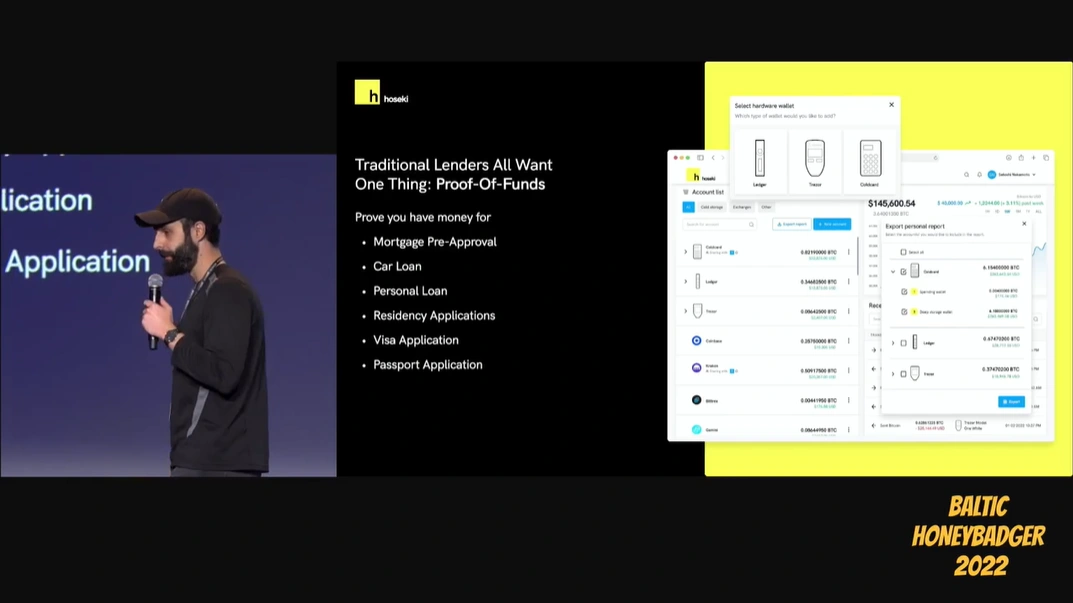 During the 2022 Baltic Honeybadger conference, Hoseki founder and CEO Sam Abbassi presented on the importance of proof of reserves for the Bitcoin economy and how it can financially empower bitcoin users. During his presentation, Abbassi explained the technical basics of proof of assets and how Hoseki is developing tools for institutions, small businesses, and retail users to benefit from this feature of Bitcoin.
Follow Sam on Twitter here.
Follow HodlHodl (host) on Twitter here.
Watch the full presentation embedded below.
Back to blog